Laparoscopic Gastric Bypass
Laparoscopic Gastric Bypass is one of several state-of-the-art bariatric surgeries offered by Dr. Rami Lutfi in Chicago. On this page, you'll learn about this particular surgical technique, as well as what you can expect from Dr. Lutfi and his staff.
Dr. Lutfi has many years of experience working with patients who wish to lose weight and get rid of diseases such as high blood pressure and diabetes.
We focus on wellness and treat the whole patient – body and soul – with a dietitian, psychologist, experienced nurses, and an insurance specialist on our full-time staff.
Our relationship with you is paramount. You will meet Dr. Lutfi right away, and he will be available to you from the time leading up to your surgery throughout your recovery. It's important to him to treat each patient as an individual.
What is Laparoscopic Gastric Bypass?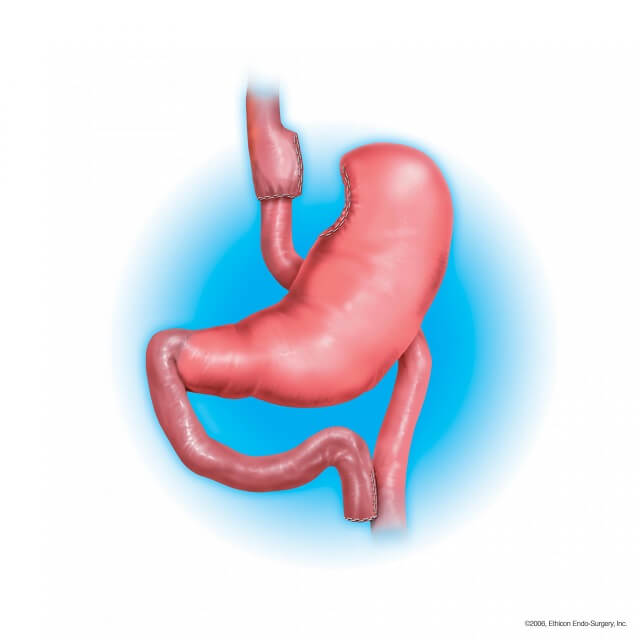 One of the most common weight loss surgeries, laparoscopic gastric bypass is minimally invasive, leaving only four or five small scars. The laparoscope is like a telescope that allows Dr. Lutfi to see clearly during surgery without the need for large incisions.
Sometimes called Roux-en-Y gastric bypass (RYGB), this procedure involves dividing the stomach so that it consists of two parts – the majority of the stomach and a small pouch that the surgeon creates. This pouch then functions as your stomach and holds about one ounce or 30 milliliters.
The small bowel is also divided, and one end is connected to the stomach pouch. The other end is connected to the other half of the small bowel below the stomach.
In this way, the majority of the stomach is "bypassed" during the digestive process. Only the small pouch processes the food you eat. Therefore, your food intake is restricted because you feel full faster than before. Some of the food also moves straight through the intestines, which reduces the number of calories you absorb.
Visit our Preparing for Bariatric Surgery and Day of Surgery pages for instructions on how to get ready for your procedure.
How Much Weight Can I Lose After Laparoscopic Gastric Bypass?
Weight loss from this technique is usually fast and significant. Over a period of two years after the surgery, most patients lose at least 60% of their extra weight, and some lose as much as 80%.
Who is a Good Candidate for Laparoscopic Gastric Bypass?
Dr. Lutfi will discuss surgery options with you and will recommend the best procedure for you based on your preferences, health, and medical history. For patients with type 2 diabetes, gastric bypass is often a good choice because about 80% of patients experience remission of the disease within a week after this surgery.
For more information, please visit our Am I a Candidate? page.
What is Recovery Like from Laparoscopic Gastric Bypass?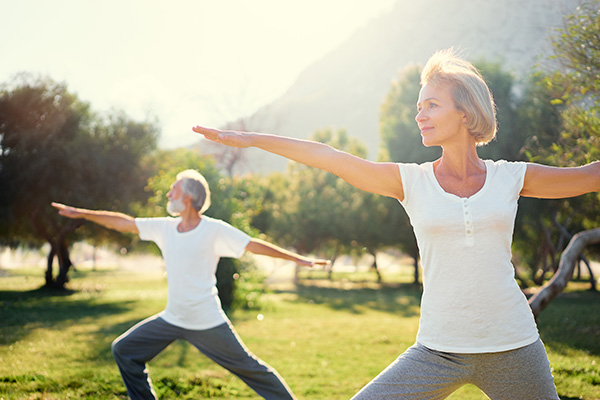 Recovery time from all of our bariatric surgery procedures is faster than you might think. The surgery requires just one night in the hospital in most cases, and you can go home the next day. Most patients can even exercise the very next day!
Of course, surgery generally results in some swelling, bruising, and soreness. All of these symptoms will gradually subside within a few weeks. Dr. Lutfi will prescribe pain medication for you so that you can recover with minimal discomfort.
Since your body won't absorb all the foods you eat, Dr. Lutfi will prescribe nutritional supplements to make sure you maintain good health after your surgery. You will need to take these for the rest of your life. They will include vitamins, iron, calcium, and sometimes extra vitamin B12
Visit our Recovery & Follow Up and Life After Surgery pages for more information.