Weight Loss Process & Timeline
We'll support you on your weight loss journey from start to finish. You will never be alone to figure it out by yourself; you can always call on us to answer questions, listen to your concerns, and encourage you toward success.
Your procedure is just the beginning. After that, you will be called upon to make lifestyle changes with regards to diet and exercise. While it may still be challenging, bariatric procedures make it easier for you to eat less and exercise more.
Below is a brief rundown of your weight loss process and timeline at our Institute:
Your First Visit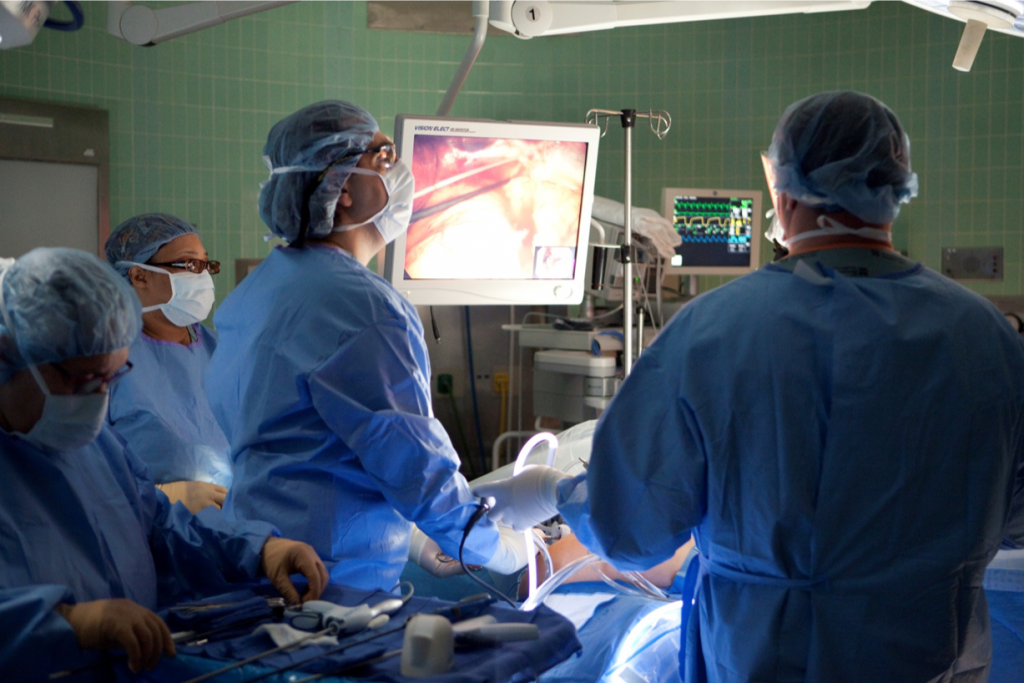 Meet with our medical assistant for intake, medical history, and completion of paperwork.
Meet with our Registered Nurse for an in-depth discussion regarding your past medical history and discuss the surgical options that would be best for you.
Meet with our Registered Dietitian / Certified Personal Trainer and make an appointment for a consultation. All patients are required to meet with her at least once. Depending on your insurance, you may need to see her for an additional three to six months.
Dr. Lutfi will then examine you, answer all of your questions, and help you make an informed decision about your procedure – Laparoscopic Sleeve Gastrectomy, Laparoscopic Gastric Bypass, Laparoscopic Duodenal Switch, Non-Surgical Intragastric Balloon, or Revision Bariatric Surgery.
Before you leave, you will make an appointment to meet with our Ph.D Psychologist or be referred to another psychologist.
Your insurance may have additional requirements including cardiac and pulmonary clearance, documented weight history, sleep study, or a referral letter from your primary care provider.
Preparing for Your Bariatric Procedure
You will be put on a special diet for two weeks prior to your procedure.
Your Bariatric Procedure
Your surgery is done in the operating room, and you will spend one night in the hospital.
Prior to leaving the hospital, a nurse, the dietitian, and Dr. Lutfi will visit to make sure you are feeling okay and answer any questions you may have.
Your Recovery
You will follow-up with Dr. Lutfi within one week after surgery. You will have access to our staff by phone should any concerns or questions arise in the meantime.
You may participate at our monthly support group.
You will implement your nutritional plan starting with clear liquids followed by thicker liquids, pureed foods, and soft foods. Each stage lasts one week. By day 30 after surgery, you will be eating solids.
You will implement your supplement plan which includes vitamins and minerals to make sure you receive the proper nutrition. Every 6-12 months your vitamin levels will be checked to check for abnormalities. Necessary changes to your regimen will be made by the dietitian.
You will implement a gradual exercise plan. To reap health benefits, it is recommended you take part in a minimum of 150 minutes of physical activity weekly. This equates to about 30 minutes five days per week or 60 minutes three days per week.
Your Ongoing Weight Loss Journey with Our Institute
You will continue to focus on foods that fuel your body including lean protein, fruits, vegetables, and whole grains as well as drinking adequate water and incorporating regular exercise.
You will continue taking your vitamins and minerals
You will have periodic follow-up examinations with our team for the rest of your life.
Our greatest satisfaction in our work is your success!
Call us today to start your own weight loss process, restore your health, and improve your quality of life.