Dr. Rami Lutfi
More About Dr. Lutfi:
Medical Advisory Board Member, Carrum Health
Fellow, American College of Surgeons
Fellow, American Society of Metabolic and Bariatric Surgery
Past Executive Council Member, American Society of Metabolic and Bariatric Surgery
Past Chair, Independent Practice Committee, American Society of Metabolic and Bariatric Surgery

Excellence in Clinical Care Practice Award Winner, 2021, Foundation of American Society of Metabolic and Bariatric Surgeons

International Guest Lecturer for Continuing Medical Education around the world, including Argentina, Brazil, Egypt, France, and Saudi Arabia in the Last 12 Months
Presenter, Live Surgery Broadcast on Revisional Surgery to the Society of American Gastrointestinal Endoscopic Surgeons, 2021
Founder of the First Accredited Bariatric Surgery Fellowship in the State of Illinois
Member, Society of American Gastrointestinal Endoscopic Surgeons, American Society of Gastrointestinal Endoscopy, and Society of Laparoendoscopic Surgeons
Practice Philosophy
"My practice philosophy is to cover all various needs for those struggling with weight. As complex and multi-factorial as obesity is, weight loss can be even more complicated. Treatment plans are based upon individuals' need. We utilize different resources in our comprehensive program with the help of our two full time nurses, one full time dietitian, and psychologist. While surgery is the most critical step, I strongly believe it is only a piece of the puzzle—along with diet, exercise, and behavioral changes—and our job is to provide support in all of these areas to achieve optimal outcome.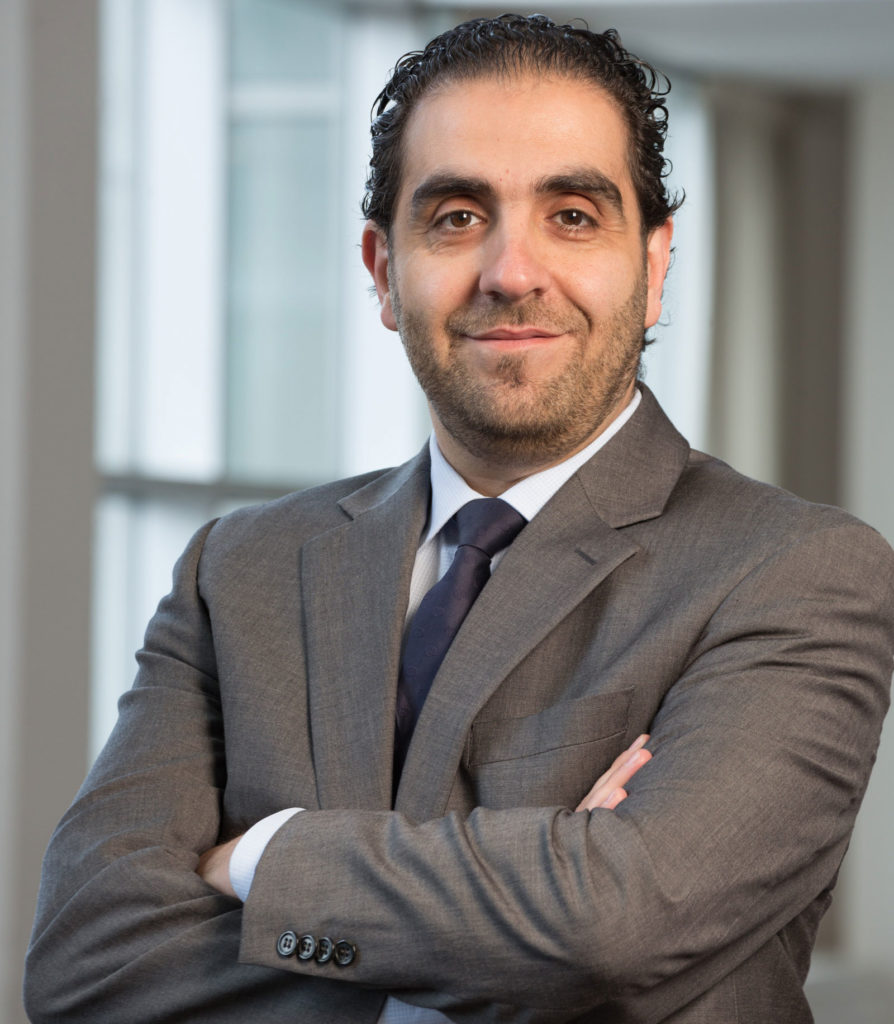 "I leave my ego out of the operating room." – Dr. Rami Lutfi
Why Did Dr. Lutfi Choose Surgery?
"I went into medicine to become a surgeon!" Dr. Lutfi says. He never wanted to be anything else since he had the opportunity to visit an operating room while in high school. As soon as he saw everyone in the operating room working in harmony to make a difference in someone's life in a matter of seconds, he knew he'd found his calling.
Since people with obesity still suffer from discrimination, he became interested in helping this group of patients that appears to be growing in numbers.
Seeing people become thinner and look better is not the real fulfillment, according to Dr. Lutfi. It's in the resolution of comorbidities like high blood pressure and diabetes. It's the improved quality of life that his patients experience, such as being able to tie their shoes, actively play with children, or comfortably sit on an airplane or at a stadium for a concert or sports event.
Bariatric surgery is a rewarding profession that provides Dr. Lutfi with enormous satisfaction as he watches his patients become happier people with healthier, more fulfilling lives.
Selected Publications
View a partial list of Dr. Lutfi's publications through the National Library of Medicine's PubMed online database.