Dr. Rami Lutfi
---
"My practice philosophy is to cover all various needs for those struggling with weight. As complex and multi-factorial as obesity is, weight loss can be even more complicated. Treatment plans are based upon individuals' need. We utilize different resources in our comprehensive program with the help of our two full time nurses, one full time dietitian, and psychologist. While surgery is the most critical step, I strongly believe it is only a piece of the puzzle—along with diet, exercise, and behavioral changes—and our job is to provide support in all of these areas to achieve optimal outcome.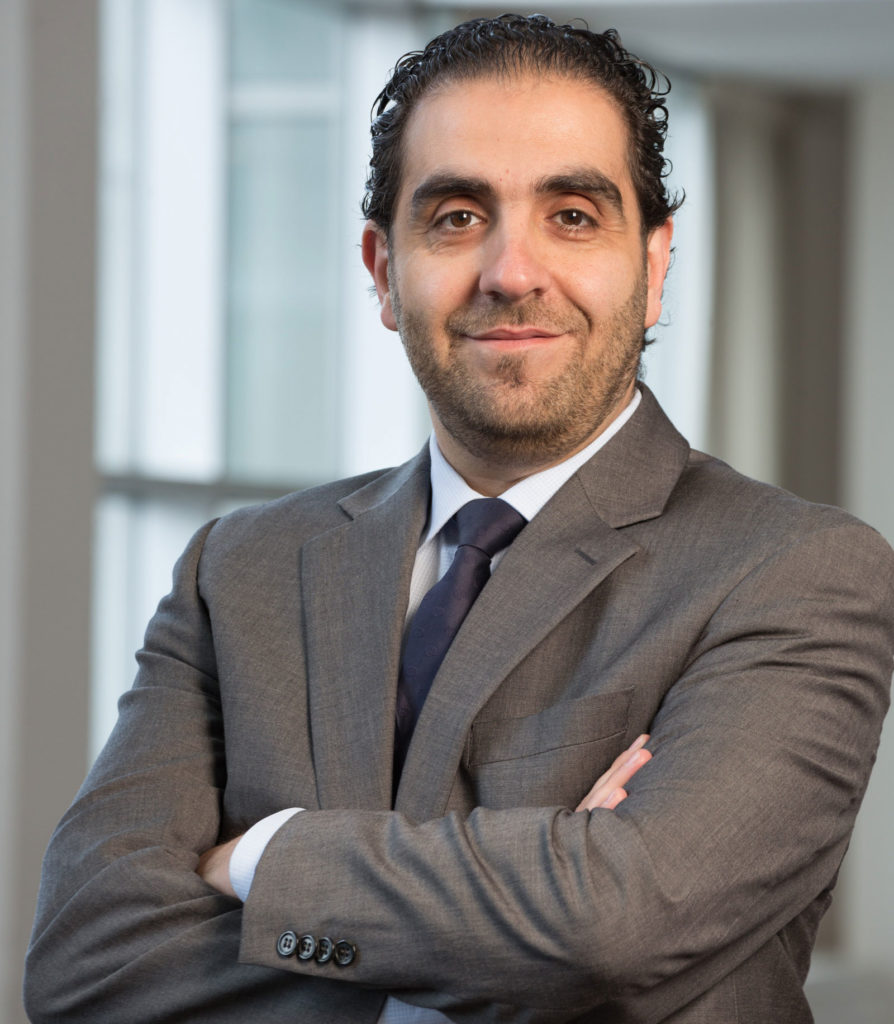 Selected Publications
View a partial list of Dr. Lutfi's publications through the National Library of Medicine's PubMed online database.
"I leave my ego out of the operating room." – Dr. Rami Lutfi
More About Dr. Lutfi:
He is one of only a few surgeons who educates new surgeons in how to perform successful, minimally invasive bariatric surgery.

He began Illinois' first and only Bariatric Fellowship program.
He is one of the first five physicians trained in North America on the ORBERA® Intragastric Balloon.
He was one of the first surgeons in the state of Illinois to perform the gastric sleeve.
He was the first surgeon in the Midwest to place a gastric balloon.
He is a former President of the Illinois Association of Bariatric Surgeons, having been elected by his peers.
He is the current President of the American Society for Metabolic and Bariatric Surgery (ASMBS) Foundation and a member of the Executive Council of the ASMBS.
Current Medical Director and Section Chief of Metabolic Surgery and Weight Loss and Bariatric Fellowship Program Director at Advocate Illinois Masonic Medical Center

  

He is the current Chair of the Community Surgeons Committee at the Bariatric National Society (ASMBS).

He is the current Chief of Surgery at Mercy Hospital.
He founded the Midwest Bariatric Summit that is now attended by more than 100 physicians.
He graduated from Damascus University as a physician and completed his general surgery residency at the University of Illinois at Chicago.
He completed a clinical fellowship in Minimally Invasive & Bariatric Surgery at Vanderbilt University Hospital.
He is a Fellow with the American College of Surgeons (ACS) and a member of the Society of American Gastrointestinal Endoscopic Surgeons (SAGES), the American Society of Metabolic and Bariatric Surgery (ASMBS), the American Society of Gastrointestinal Endoscopy (ASGE) , the American Society of Healthcare Executives (ASHCE), and the Society of Laparoendoscopic Surgeons (SLS).
Why Did Dr. Lutfi Choose Surgery?
"I went into medicine to become a surgeon!" Dr. Lutfi says. He never wanted to be anything else since he had the opportunity to visit an operating room while in high school. As soon as he saw everyone in the operating room working in harmony to make a difference in someone's life in a matter of seconds, he knew he'd found his calling.
Since people with obesity still suffer from discrimination, he became interested in helping this group of patients that appears to be growing in numbers.
Seeing people become thinner and look better is not the real fulfillment, according to Dr. Lutfi. It's in the resolution of comorbidities like high blood pressure and diabetes. It's the improved quality of life that his patients experience, such as being able to tie their shoes, play with children, fit on an airplane or at a stadium for a concert or sports events, or have sex again. He even often has a chance to watch his female patients become pregnant after years of infertility.
Bariatric surgery is a rewarding profession that provides Dr. Lutfi with enormous satisfaction as he watches his patients become happier people with healthier, more fulfilling lives.