Benefits of Bariatric Surgery
Permanent Weight Loss
Obesity is a disease. The most obvious benefit of bariatric surgery is permanent weight loss amd thus, curing obesity and obesity-related health problems. Unfortunately, it can be difficult to lose weight only from diet and exercise. This is because the body becomes accustomed to your current weight and in an effort to help you survive, tries to maintain that weight. Certainly, some patients can achieve significant weight loss without surgery, but for many, surgery is an opportunity to improve serious health problems and significantly improve quality of life.
Better Health
Perhaps the most dramatic and beneficial result of bariatric surgery is improved health and even a prolonged life. Below are some of the main health issues that are often improved or even resolved as a result of weight loss surgery:
Type 2 Diabetes – More than half of patients with type 2 diabetes are obese. Studies show that obesity leads to insulin resistance, which often results in a diagnosis of diabetes. With weight loss through the help of bariatric surgery—along with diet and exercise—patients see improvement and even resolution of type 2 diabetes.
Heart Disease, Stroke, High Blood Pressure, and High Cholesterol – Obesity puts tremendous strain on the heart and causes high blood pressure and high cholesterol, which contribute to heart disease. Another benefit of bariatric surgery is reducing the risk of heart attack and stroke.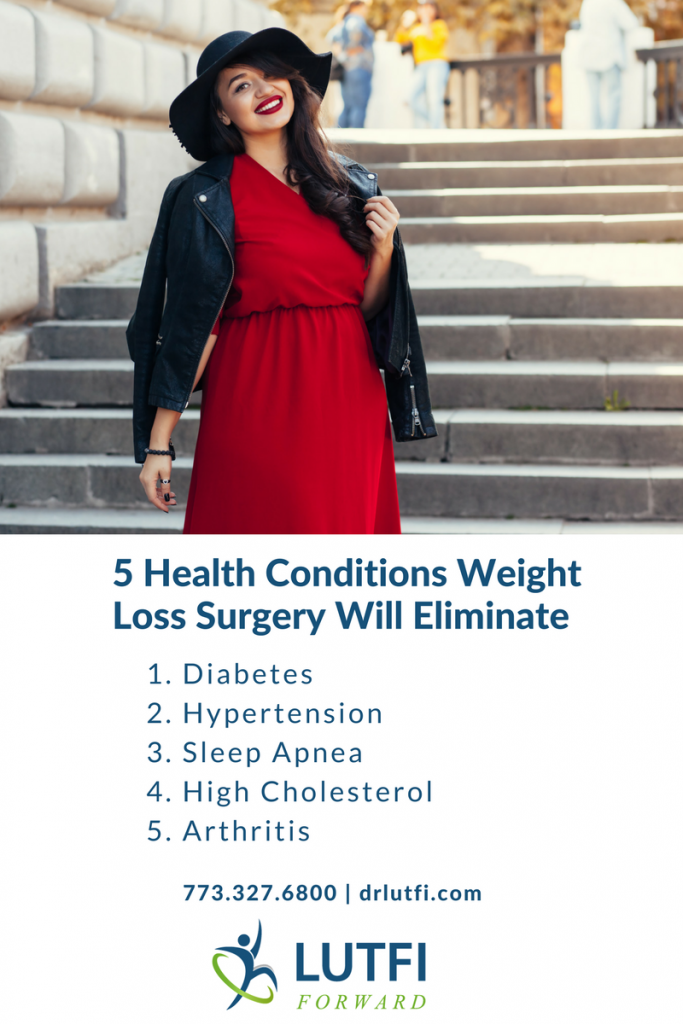 Cancer – According to the American Cancer Society, nearly 20% of deaths from cancer are a result of excess weight. Therefore, obesity increases the risk of several types of cancer, and bariatric surgery decreases that risk.
Joint Issues – Osteoarthritis and other joint problems are often improved or alleviated when there is less weight putting pressure on the joints. The pain, stiffness, and degeneration associated with arthritis are also improved and sometimes resolved after bariatric surgery.
Sexual and Fertility Problems – Men with obesity often suffer from erectile dysfunction, while women frequently experience infertility, irregular menstrual cycles, and polycystic ovary syndrome (PCOS). Bariatric surgery often improves or resolves these issues.
Sleep Disorders – Sleep apnea is a common problem among those who carry excess weight. When the condition causing sleep apnea is relieved, the problem is improved or ceases. Sleep apnea can be dangerous because it prevents the body from receiving enough oxygen and disrupts sleep, which is important for overall health. Snoring, which is a symptom of sleep apnea, is also frequently resolved after bariatric surgery. Many patients are able to stop using CPAP machines.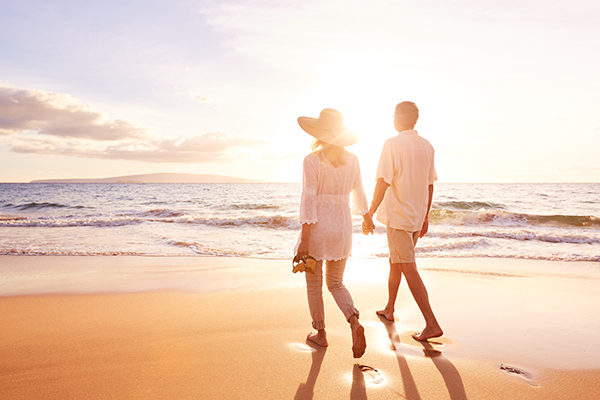 Asthma – Asthma attacks usually decrease after bariatric surgery. For some patients, they stop altogether, and steroid use can be discontinued.
Incontinence – Some obese patients struggle to control urine. Weight loss reduces pressure on the bladder, which in turn improves or resolves incontinence.
Depression – Low self-image and social isolation, sometimes experienced in those with obesity frequently results in depression. Bariatric surgery can improve self-esteem and alleviate depression.
Improved Appearance
When people think of the benefits of bariatric surgery, one of the first things that comes to mind is appearance. Looking better, fitting more easily in clothes, and feeling better about one's appearance can have an enormous impact on a person's life.
Quality of Life
For Dr. Lutfi, the greatest satisfaction is watching his patients enjoy an improved quality of life. Some are able to have sex and become pregnant for the first time in years. Some are able to tie their shoes and play with children again, fit in an airplane seat, or attend a stadium concert or sports event. These are the kinds of things that the average person takes for granted, but those suffering from obesity are often deprived of. The Institute's Obesity & Bariatric Program can make these activities and experiences commonplace again.
Contact us today to find out more about how bariatric surgery can improve your health, appearance, and quality of life.