Nationally Recognized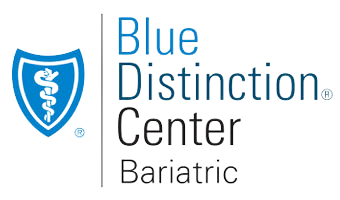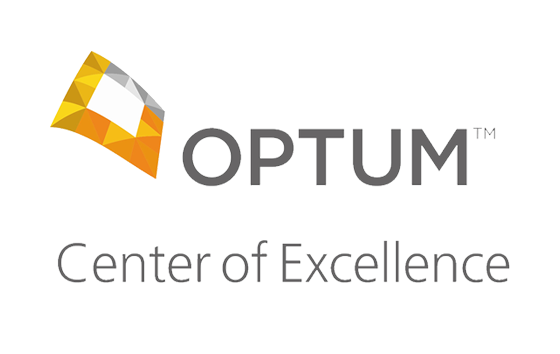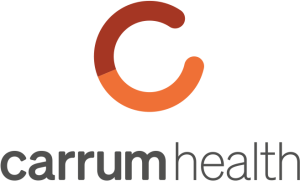 Academic Medicine in Your Community
The Chicago Institute of Advanced Bariatrics provides a comprehensive, personalized approach for all individuals seeking to lose weight safely. Led by internationally renowned Rami Lutfi, M.D., F.A.C.S., F.A.S.M.B.S., our weight loss surgery and metabolic medicine program is built to help you tackle all aspects of obesity, not just weight loss. Dr. Lutfi's expertise is foundational to a holistic metabolic medicine program designed to ensure patients achieve whole-body wellness beyond surgery.
By providing state-of-the-art surgical and medical treatment of obesity, nutritional counseling, and multi-disciplinary treatment of other obesity-related diseases, our comprehensive services treat the whole you.
We focus on wellness and treat the whole patient – body and soul.
The Institute is located in beautiful Lincoln Park, and offers the latest advances in care today, including Laparoscopic Gastric Sleeve, Laparoscopic Gastric Bypass, Laparoscopic Duodenal Switch, Revisional Bariatric Surgery and Medical Weight Management.
In addition to managing his clinical practice, Dr. Lutfi is a frequently invited guest lecturer and a well-established researcher on the topic of obesity and weight management. He is a fellow of the American College of Surgeons and the American Society of Metabolic and Bariatric Surgery, and diplomate of the American Board of Obesity Medicine. Dr. Lutfi has served in leadership roles at prominent national organizations, including as an executive council member of the American Society of Metabolic and Bariatric Surgery and as President of The American Society of Metabolic and Bariatric Surgery Foundation.
Selected Publications
View a partial list of Dr. Lutfi's publications through the National Library of Medicine's PubMed online database.
Internationally Renowned Bariatric Surgeon
Rami Lutfi, MD, FACS, FASMBS
Past President, American Society for Metabolic and Bariatric Surgery Foundation
Past President, Illinois Association of Bariatric Surgery
Founder, Midwest Bariatric Summit
Travels internationally training other metabolic and bariatric surgeons on the most recent, innovative techniques utilized today
Performed thousands of bariatric procedures, and written extensively about metabolic and bariatric surgery for leading medical journals
Performed the first laparoscopic gastric sleeve in the state of Illinois
Medical Director and Section Chief of Metabolic Surgery and Weight Loss, Advocate Illinois Masonic Medical Center
Bariatric Surgery Fellowship Program Director, Advocate Illinois Masonic Medical Center
Diplomate, American Board of Obesity Medicine
Completed Clinical Fellowship in Minimally Invasive and Bariatric Surgery, Vanderbilt University
Completed Research Fellowship in Foregut Disorders and Obesity, Vanderbilt University
Learn more
Schedule a Visit
Metabolic and Bariatric Surgery Accreditation and Quality Improvement Program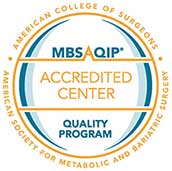 The American College of Surgeons (ACS) and the American Society for Metabolic and Bariatric Surgery (ASMBS) combined their respective national bariatric surgery accreditation programs into a single unified program to achieve one national accreditation standard for bariatric surgery centers, the Metabolic and Bariatric Surgery Accreditation and Quality Improvement Program (MBSAQIP). MBSAQIP works to advance safe, high-quality care for bariatric surgical patients through the accreditation of bariatric surgical centers. A bariatric surgical center achieves accreditation following a rigorous review process during which it proves that it can maintain certain physical resources, human resources, and standards of practice. All accredited centers report their outcomes to the MBSAQIP database.
Treatment Options
The Chicago Institute of Advanced Surgery offers a personalized, comprehensive approach to weight loss which treats the whole you. In addition to our medical and surgical treatment of obesity, our multidisciplinary program wraps in treatment of other comorbidities commonly found in patients struggling with obesity, including diabetes, sleep apnea and heart disease.
What Our Patients are Saying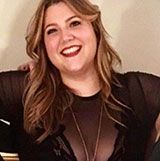 Natalie - Lost 90 lbs
"Dr. Rami Lutfi and his staff have been absolutely wonderful throughout the entire Bariatric process. They truly care about your well-being and success to become the best version of yourself. I have lost 90 lbs in the course of 6 months and I'm still working hard to achieve my goals. Sticking to diet and exercise truly pays off. Bariatric surgery is a real lifestyle change and is a great tool to better your future health."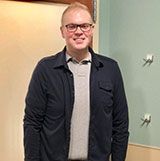 Collin - Lost 130 lbs
"I cannot thank Dr. Lutfi and his incredible staff enough for helping me get my life back on track  From my initial consultation, to several post op appointments they have always had my best interests in mind throughout this process. It is an important decision and a lifestyle change that takes a big commitment, but with support from the medical team at Dr. Lutfi's office, friends,and family; I believe it can be the best decision someone can make if they struggle with weight loss issues like I had since a teenager."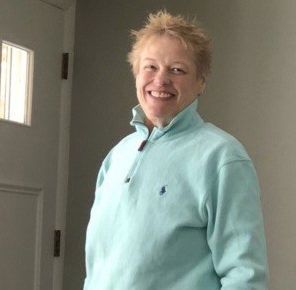 Teresa - Lost 150 lbs
"Dr. Lutfi and his team are amazing.  I have been supported both physically and emotionally every step of my journey.  I cannot recommend Dr. Lutfi and Presence Hospital enough.  Best decision I have ever made!"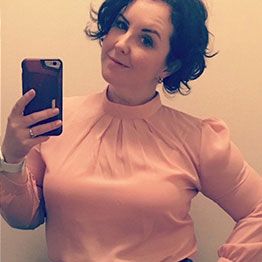 Pauline - Lost 100 lbs
"I have struggled with obesity my entire life, and when I had my son, my weight afterwards soared. I was in so much pain from the birth and carrying the excess weight that I could not work out and dieting was not helping. Due to the fact I had over 100 lbs to lose, I looked into having barbaric surgery and found Dr. Lutfi. His care and the amazing staff made my decision easy. I am now almost 100 lbs down and a fit, active mom with energy to spare! Thank you Dr. Lutfi!"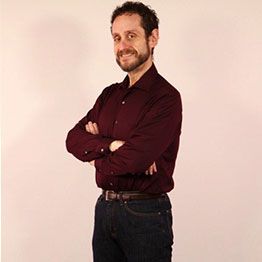 Michael - Lost 116 lbs
"The bariatric journey is definitely not an event that begins and ends with a surgical procedure — it's a process that takes a lot of effort.  But on that journey, it is helpful to have the support of a comprehensive bariatric team. Certainly, it starts with expert surgical hands, like Dr. Lutfi's.  I chose his practice due to his experience and enthusiasm. The medical and nutritional information provided by Markie and Erin made creating and sticking to a plan easy and straightforward….
View more